Welcome to your healthiest self!
As a valued member of MeridianHealth, your health is important to us. When you take steps to live a healthy life, we think that deserves a reward. With Healthy Rewards, you can earn rewards while working toward your healthiest self.
Earn rewards for taking care of you!
Receive incentives for physicals/checkups, diabetes tests, screenings, and more. Moms—get rewards and free baby gear when you take care of yourself and your bundle of joy.
Looking for more information?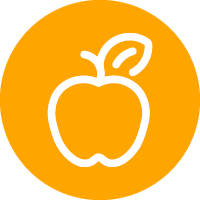 Members can log into the Meridian member portal at member.ilmeridian.com and check out Healthy Rewards.
First, log in to member portal. Then either:
From the portal home screen, access the "Rewards" widget and select "Learn more and earn more" to be directed to the MeridianHealth Rewards page.
— Or —
In the top left corner of the home screen, click the "Menu" option.
Then under "My Health," select "Rewards Program" to be directed to the MeridianHealth Rewards page.
Or call our Member Services team at 866-606-3700 (TTY: 711), Monday through Friday, 7 a.m. to 5:30 p.m. CST.