Welcome to your healthiest self!
As a valued member of Meridian, your health is important to us. When you take steps to live a healthy life, we think that deserves a reward. With Healthy Rewards, you can earn rewards while working toward your healthiest self.
Earn rewards for taking care of you!
Receive incentives for physicals/checkups, diabetes tests, screenings, and more. Moms—get rewards and free baby gear when you take care of yourself and your bundle of joy.
Looking for more information?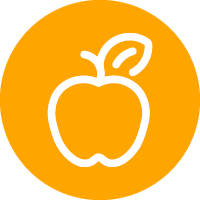 Members can log into the Meridian member portal at member.ilmeridian.com and check out Healthy Rewards.
First, log in to member portal. Then either:
From the portal home screen, access the "Rewards" widget and select "Learn more and earn more" to be directed to the Meridian Rewards page.
— Or —
In the top left corner of the home screen, click the "Menu" option.
Then under "My Health," select "Rewards Program" to be directed to the Meridian Rewards page.
Meridian Healthy Rewards Program Frequently Asked Questions
Meridian Healthy Rewards is a program where Medicaid – HealthChoice Illinois (HCI) – members can earn rewards for completing healthcare activities. Activities are assigned based on specific criteria. This includes, but is not limited to, age, gender, and health status. Reward amounts range from $10 to $75. The program is managed by the third-party vendor, Qārtek, LLC.
Log in to your Meridian Healthy Rewards account on the Member Portal to learn about your reward eligibility and your overall benefits. You may receive outreach from the Meridian Healthy Rewards Program on how to register and what health activities you can earn rewards for completing. They may reach out through mail, text, and by phone. These messages are based on each member's eligibility.
Log in to your Meridian Healthy Rewards account on the Member Portal to learn about what rewards you can earn and overall benefits. Member reward and eligibility information and may also be sent through phone, mail, email, or text message.
Earn rewards by completing healthy activities assigned in your Meridian Member Rewards portal.  Provide details on your health visit or screening. This can include the date of the visit, what the visit was for, and provider name. You can also complete the health activity mailer you may receive to redeem your reward. The Meridian Member Rewards Portal will allow you to select the type of gift card and choose electronic or mailed delivery.
Members may select a digital gift card or a physical debit card. If you choose the virtual debit card, the funds will be loaded right away. If you choose the physical debit card, it can take up to two weeks to be mailed to you. Please note that you must activate the physical card within 60 days, or it will become inactive.
If the activity does not appear in your profile after 30 days, please call the Meridian Healthy Rewards vendor, Qārtek. They will escalate the phone request to appointed Meridian staff members. Please check back with the vendor 14 days after you made the request if you do not receive a response.
Yes, you can call the vendor directly. You can reach Qārtek by phone at 800-399-5573 (TTY: 711). The office hours are Monday - Friday, 7 a.m. - 5:30 p.m. CST.
Baby Gear is shipped from Cribs for Kids by Qārtek.  First, let the vendor know you have completed your prenatal visit within your first trimester. Then you can choose a playpen/cribette, highchair, stroller, or car seat. Please plan for 2-3 weeks for shipping and handling from the date of redeeming.
Each eligible member will get their own personal card.
The Meridian Healthy Rewards program is for Medicaid (HCI) members.
Yes, a Care Manager can help you contact Qartek.