Meridian Provider Directory
Find a Provider
Find in-network providers we partner with to provide your care. Search for a provider near you using our online tool.
Click Here to Find a Provider
Or find providers in your area of Illinois. Each link downloads a regional directory.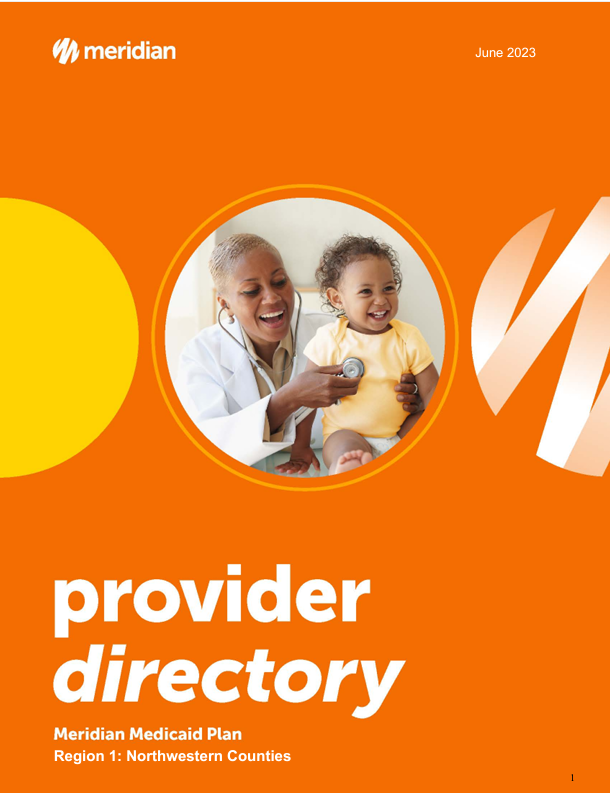 What information is listed?
Each directory has in-network providers, specialists, and hospitals. Members must pick a primary care provider, (PCP).
Details include:
Provider name and address
Gender
Languages spoken
Website
Hours and phone number
Accessibility
Parking
Your PCP
All plan members must have an in-network PCP. When you need care, start with a call to your PCP. If needed, your PCP will make a referral for specialized care. It's that simple.
Need help finding a PCP? Call 866-606-3700 (TTY: 711), Monday through Friday, 8 a.m. to 5 p.m. CST. Interpreter services are available at no cost if you need them. Please have your Illinois Medicaid ID number ready when you call.