News
A Care Coordinator proud to put members first
Date: 09/02/21
MeridianHealth is a Medicaid plan that specializes in you. We give you the health services you need. Our care team assists you with meeting your healthcare goals. The team works with various specialists.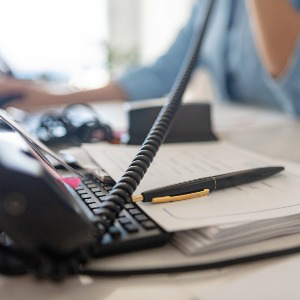 They help make your everyday life less stressful. Our dedicated associates give each case the utmost care.This is possible through our benefits and healthcare programs.
Our Care Coordination program offers personal care. We tailor services for those who need it the most. The program is one of many benefits, which are all free of charge! It focuses on your needs and helps you aim to live healthier. Included are various types of specialized care. Maternity, children with special needs, and mental health are some.
Stephanie Smith is one of our Service Coordinators. She treats MeridianHealth members like family. She is one of over 800 care team members that serve our members within Illinois. She has received a great deal of praise from members and her supervisor.
Overall, Stephanie supports members with different needs. She works through issues they may be facing to help manage their health. Members may need help to set up rides to appointments. Stephanie also connects members to community resources. These are sometimes for necessities like housing and food assistance.
For example, Stephanie helped a member who was new to the program. She had multiple conditions. These included diabetes, high blood pressure, and nerve pain. At the time, she was not receiving any treatment. Stephanie was able to help her connect with a doctor and specialists. She also set up appointments and transportation. Stephanie ensured the member received much needed care. Today, she sees her healthcare team regularly. She is working to improve her health.
"Members depend on our calls to work through issues. They come to us to help them better manage their health. I help them meet their healthcare goals", says Stephanie.
Rachel Lawson, Supervisor of Non-Clinical Care Management, notes, "Stephanie always goes above and beyond. She assists members and supports her team. From early on, she has exceeded expectations. Stephanie became a trusted and reliable resource for her team. She is certified to train new hires to the department."
"Stephanie is patient, empathetic, and passionate about her role. She not only sees growth in herself, but in others. Her feedback has helped develop tools to improve processes. This has helped our department and company as a whole", says Lawson.
We know it can be hard to manage your healthcare. It is challenging coordinating several appointments and health issues. We are so grateful to our team for their dedication. Thanks to their efforts, our members get critical services and resources.